Testimonials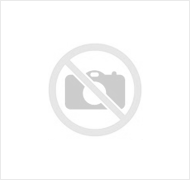 We have been with PropertyMinder for several years and they are AMAZING! If you are REALLY SERIOUS about having a Real Estate website that ROCKS, there is no better company out there! In this day and age of companies on the internet, especially those that specialize in the internet like a website building company... reaching an actual real live person is very frustrating! Not with PropertyMinder. The support is AWESOME! When I call in for technical help, for example... I am not kept on hold and then hung-up on like other companies (no names... but they are out there)... I get help and so fast sometimes I think it is beyond amazing. The training sessions too.. for those of us who like to sell real estate but are not techy, they are wonderful. I actually learn so much that I can now feel confident that I am not lost anymore on our website.. I have the zeal also to get involved with the improvements and tweaking myself. I never thought that would happen.. instead of feeling at the mercy of those "who know".. I am encouraged by those training me that I too am able to get my hands in there and surf around the interface and make changes and update our information. It is VERY EMPOWERING. And when it comes to the actual "behind the website" technical interface and dashboard area, it is not difficult to understand and is very logical and user-friendly. Everyone I have spoken with, worked with or interfaced with by email is super professional and friendly and really care about our company... this is not just a "get these guys signed up and good luck" company.. no! PropertyMinder really cares about our business and is passionate about our success as Realtors. I get so excited after a training session, I just want to go out and sell real estate! Thank you, PropertyMinder! Kate in Tampa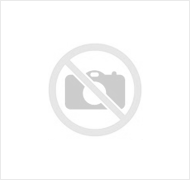 Excellent customer service! They spent MANY hours helping me improve my website. They are easy to get a hold of and very professional!
I'm excited to write this review for PropertyMinder. I'm a Realtor in Atlanta Georgia and have had 4 web sites over my 19 year career. PropertyMinder has by far been the best - no questions asked! I'm not sure where to start. Antonio has been amazing! From start to now, he has been quick to respond and has ensured the set up of the new web site went as planned. Antonio is super nice and very knowledgeable of the web site process. PropertyMinder's fantastic technical support department has been very patient with my questions and have either resolve any set up issues or have guided me through the process. As a broker/owner I have encouraged my Realtors to get their web sites set up.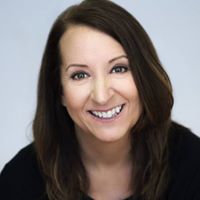 Just getting started with PropertyMinder. I like how helpful this company is and how very responsive they are when I have a need or question. There have a lot of bells and whistles to what the website can do for me as an agent. I'm in the process of learning all about how to create a niche website that helps my buyers, sellers and prospective sellers, acquire the kind of tools they need to make a good decision in our market. Antonio Duque was a wonderful sales rep and I highly recommend him to anyone who has questions about what Property Minder offers. He goes over and above on service and really knows his product. If some other website competitors are offering you something cheaper or comparable, it pays for you to speak with Antonio to find out how Property Minder can be the best choice for you. Tell them Mary Vicens sent you! Dorothy in training is also wonderful and I certainly appreciate her patience and explanation of all the back end information that makes my website sing. Kudos, Property Minder! I look forward to a long relationship with you guys.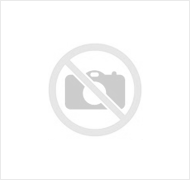 We are so happy with our new website!! Antonio is amazing and helped us each step of the way, and still does....He is very quick to reply to our needs and questions about anything....I would recommend Property Minder to anyone wanting a professional Website!! Thanks Again!!!
Great customer service! I've been using
Property Minder
for about 6 months now and have been very pleased. I've gotten a lot compliments on my site. But one person I would like to mention is Antonio. He is then reason for my 5 Star Rating. He has helped me every step of the way and I am very fortunate to have him handle my site. Every time I had a question he was right there. He has went above and beyond to help me create a
better and professional website
! Tony's expertise, knowledge and high level of customer service had made my experience with Prooerty Minder very satisfactory!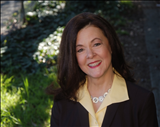 It's important to know when company representatives are doing a good job, and this is one of those times. I recently joined The Northern California Connection, a realtor collective who chose
PropertyMinder
for its
website design and management
. When asked to update our website, I contacted PropertyMinder and was directed to JIMMY NGUYEN, who worked with us initially to customize our site. Within just a few phone conversations, Jimmy helped me customize our data, adjust our design and resolve niggling issues, all with patience, humor and professionalism. Jimmy's "can-do" attitude - and his quick training to help me do work on my own in the future - made me understand why NCC chose PropertyMinder for its web presence. Thank you, Jimmy, for excellent customer service!
Happy Friday! Yes, the home evaluation request came from
Sellers corner
.
The seller
bought the house from me when I
listed
my grandparents' house four years ago. I had his email address and added him to sellers corner. The next morning I saw the evaluation request. I also added two
buyers
to listing alerts yesterday and I am meeting with both next week!
This has been a huge wake up call. This is the way to capture
your sellers
, the ones who are just sitting there. Not everyone has an assistant. We are so busy, and sellers are the ones who drop off. I've known that I have to get back into
my database
. As a real estate agent- I know we fall behind. This will help agents because they will know that they have to start paying attention to their database. This is another pillar of business they have not been looking at. Once you sell a home, those sellers are gone. Inventory is low- this is also a problem for agents. So dig into your database! This tool makes you do this. I love
Seller's Corner
!
I'm actively working with two to three thousand people on a regular basis because of
PropertyMinder
. I am at open houses. I listen to what a person's needs are and I am able to pull up a meaningful search right there. I have a system working for me 24/7. I keep them informed automatically. It frees me up and my
clients
feel that I have their back! My business continues to grow 12%-14% every year.