The AccelerAgent Suite of Tools
Your free training, support, webinars, or test drive starts here.
Get Connected
Already a customer? Check out the perks of our Referral Program.
Free Service
PROVIDING YOU CONSISTENT, BRANDED, AND TAILORED MARKETING that creates Repeat BUSINESS
Great customer service! I've been using Property Minder for about 6 months now and have been very pleased. I've gotten a lot compliments on my site. But one person I would like to mention is Antonio. He is then reason for my 5 Star Rating. He has helped me every step of the way and I am very fortunate to have him handle my site. Every time I had a question he was right there. He has went above and beyond to help me create a better and professional website! Tony's expertise, knowledge and high level of customer service had made my experience with Prooerty Minder very satisfactory!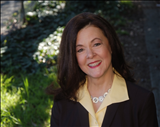 It's important to know when company representatives are doing a good job, and this is one of those times. I recently joined The Northern California Connection, a realtor collective who chose PropertyMinder for its website design and management. When asked to update our website, I contacted PropertyMinder and was directed to JIMMY NGUYEN, who worked with us initially to customize our site. Within just a few phone conversations, Jimmy helped me customize our data, adjust our design and resolve niggling issues, all with patience, humor and professionalism. Jimmy's "can-do" attitude - and his quick training to help me do work on my own in the future - made me understand why NCC chose PropertyMinder for its web presence. Thank you, Jimmy, for excellent customer service!
Happy Friday! Yes, the home evaluation request came from Sellers corner. The seller bought the house from me when I listed my grandparents' house four years ago. I had his email address and added him to sellers corner. The next morning I saw the evaluation request. I also added two buyers to listing alerts yesterday and I am meeting with both next week!
This has been a huge wake up call. This is the way to capture your sellers, the ones who are just sitting there. Not everyone has an assistant. We are so busy, and sellers are the ones who drop off. I've known that I have to get back into my database. As a real estate agent- I know we fall behind. This will help agents because they will know that they have to start paying attention to their database. This is another pillar of business they have not been looking at. Once you sell a home, those sellers are gone. Inventory is low- this is also a problem for agents. So dig into your database! This tool makes you do this. I love Seller's Corner!
I'm actively working with two to three thousand people on a regular basis because of PropertyMinder. I am at open houses. I listen to what a person's needs are and I am able to pull up a meaningful search right there. I have a system working for me 24/7. I keep them informed automatically. It frees me up and my clients feel that I have their back! My business continues to grow 12%-14% every year.